◅ Synopsis ▻

Tom's Restaurant is a diner located at 2880 Broadway (on the corner of 112th Street)
in the Morningside Heights neighborhood of Manhattan in New York City.
Frequented by artists, musicians, comedians, students and faculty of nearby Columbia University,
it has been owned and operated by the Greek-American family of Minas Zoulis since the 1940s.

Tom's Restaurant was the locale that inspired Suzanne Vega's 1987 song "Tom's Diner".
Later, its exterior became famous worldwide thanks to the popular sitcom Seinfeld,
since Jerry Seinfeld's eponymous character and his friends regularly gathered to eat and chat at the diner,
de facto placing Tom's Restaurant in living rooms all over the world and in the hearts of million of people,
who maybe never even crossed its doors. Until today.

When President Barack Obama was a student at Columbia, he frequently used to eat at Tom's Restaurant,
and Senator John McCain often ate at Tom's when he visited his daughter
Meghan when she was a student at Columbia.
Upstairs from Tom's, scientists of the NASA Goddard Institute for Space Studies,
led by Dr. James Hansen created the computer model for global warming
on which Vice-President's Al Gore beliefs are based.

Among the regulars at Tom's, we find people from all walks of life:
from the famous philosophers Cornel West (Harvard, Princeton)
and David Sidorsky (Ph.D., Columbia University, 1962),
to Bob Rose (who played guitar on "The David Letterman Show" for several years,
worked with David Lynch on the soundtrack of "Twin Peaks"
and on classic movies such as "Grease", "Animal House", "Footloose", "Victor Victoria" and "Deepthroat"),
to the self proclaimed "grandfather of rap" Burton Crane
(among his fans Howard Stern and Sharon Osbourne,
judges on "America's Got Talent" during his recent performances on national television),
to recovering crack addict and ex-homeless Cristopher Olivier,
to veteran marine / singer / photographer / traveller Shon,
to the artist and designer Patricia Maldonado,
and great neighborhood characters such as the sweet Mrs. Alfie (our unofficial life coach),
the witty retired professor Ramon Berenguer, the endearing sports fan Mike Valmas, and more.
This feature length documentary highlights past and present owners, clientèle and pop culture references,
breaking the fictional facade and showcasing the real people behind this true NYC Landmark.
New York has many hidden treasures. This documentary is dedicated to bring you some of them.
An interview with writers Josh Gondelman and Jack Moore, creators of @ModernSeinfeld,
one of the most talked about Twitter accounts since the inception of the service,
brings us in depth information into their creative process and into the life of the contemporary comedian.
Mike Zoulis, owner/manager of Tom's since the '80s, bring us untold stories
about the first and final days of the hit series "Seinfeld",
their relationships with the cast members and Suzanne Vega.
He sheds light on the story of this famous New York establishment,
which has stood constant in an ever-changing city.
Created by Gian Franco Morini & Jesse McDowell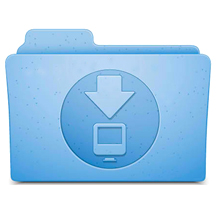 Download the Press Kit


www.gianfrancomorini.com






©2017 Primadonna Pictures - All rights reserved
©2017 Gian Franco Morini - All rights reserved


Tom's Restaurant Documentary Tom's Diner NYC Seinfeld Suzanne Vega Columbia University Barack Obama Cornel West David Sidorsky Bob Rose The David Letterman Show Burton Crane America's Got Talent The Matrix Cheers Larry David Modern Seinfeld Jack Moore Josh Gondelman Buzzfeed The Cut New York Edmund Phelps NASA Goddard Institute James Hansen Independent Documentary New York City Manhattan Gian Franco Morini Jason Alexander Julia Louis-Dreyfus Michael Richards Wayne Knight Jerry Stiller Kramer Curb Your Enthusiasm Tom's Restaurant - a documentary about n̶o̶t̶h̶i̶n̶g̶ everything David Lynch Twin Peaks Animal House [2014]